The moment of crisis has come
Science & Environment
Sir David Attenborough warns of climate 'crisis moment'
By David Shukman BBC Science editor
"The moment of crisis has come" in efforts to tackle climate change, Sir David Attenborough has warned.
According to the renowned naturalist and broadcaster, "we have been putting things off for year after year".
"As I speak, south east Australia is on fire. Why? Because the temperatures of the Earth are increasing," he said.
Sir David's comments came in a BBC News interview to launch a year of special coverage on the subject of climate change. Scientists say climate change is one of several factors behind the Australian fires; others include how forests are managed and natural patterns in the weather. Sir David told me it was "palpable nonsense" for some politicians and commentators to suggest that the Australian fires were nothing to do with the world becoming warmer.
"We know perfectly well," he said, that human activity is behind the heating of the planet.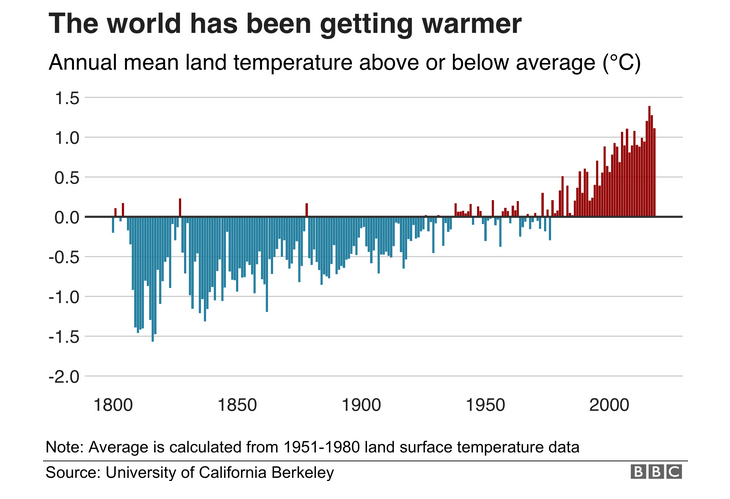 What does Sir David mean by 'the moment of crisis'?
He's highlighting the fact that while climate scientists are becoming clearer about the need for a rapid response, the pace of international negotiations is grindingly slow. The most recent talks – in Madrid last month – were branded a disappointment by the UN Secretary-General, the British government and others.
Decisions on key issues were put off and several countries including Australia and Brazil were accused of trying to dodge their commitments.
Much more very useful information with scientific data on BBC =>