Research
#01 – SUSTAINABILITY, CLIMATE CHANGE, AND RESILIENCY: A NEW APPROACH
By William Humber, MES, Director, Office of Eco-Seneca initiatives (OESi), and the Energy Training Office at Seneca College
#02 – WHAT IS RESILIENCE AND WHY 2:1?
By Cheryl Bradbee,
BPhil, MCS, MDiv, MLA, PhD
Sustainability, Climate Change, and Resiliency: A New Approach
William Humber, MES, Director, Office of Eco-Seneca initiatives (OESi), and the Energy Training Office at Seneca College
A change in government at the federal level, and the identification of climate change in its renamed environment portfolio matching that of the Ontario government, has put climate change related policies and programs back on a front burner. Thomas Friedman calls it global weirding.
Full text of this paper in PDF Document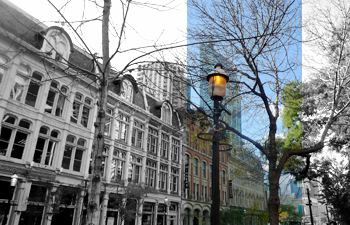 What is Resilience and why 2:1?
Cheryl Bradbee,
BPhil, MCS, MDiv, MLA, PhD
Resilience has to do with the capacity of an organism, individual, community, ecosystem or indeed the entire biosphere to recover from shocks and continue with viable life. Thinking of this in human terms means thinking of how individuals, families, communities, cities, regions and nations deal with shifts, shocks, catastrophes, disasters, and long-term changes in ways that enable the whole to survive and then to prosper again.
Full text of this paper in PDF Document 
///////
More research papers by our members