Resources
Climate Change in Canada | Climate Atlas of Canada
The Climate Atlas of Canada combines climate science, mapping and storytelling to bring the global issue of climate change closer to home for Canadians.
///////////
7,000+ Colleges and Universities Declare Climate Emergency and Unveil Three-Point Plan to Combat It
The letter, which calls on other institutions and governments to declare a climate emergency and pursue urgent action to combat it, was presented at a Wednesday event hosted by the Higher Education Sustainability Initiative—a partnership of various United Nations agencies—at U.N. headquarters in New York City. Link=>
///////////
Complete Intergovernmental Panel on Climate Change [IPCC] Report – October 8, 2018: http://www.ipcc.ch/report/sr15/
Short summary – PDF document
–
This report responds to the invitation for IPCC to provide a Special Report in 2018 on the impacts of global warming of 1.5°C above pre industrial levels and related global greenhouse gas emission pathways contained in the Decision of the 21st Conference of Parties of the United Nations Framework Convention on Climate Change to adopt the Paris Agreement.
///////////
A Green Infrastructure Guide for Small Cities, Towns and Rural Communities
Green Infrastructure – Ontario Coalition
A good reference guide for second-tier municipalities.
///////////
Rafterra – Grow the purest produce, quickly and sustainably
We empower you with turnkey aquaponics systems and support so you can grow faster and harvest more often.
//////////
Adapting to a changing climate
A new video documentary by the UNFCCC Adaptation Committee aims at raising awareness on climate change adaptation.
///////////
Climate Action in Ontario:
What's Next?
2018 Greenhouse Gas Progress Report
Produced by Environmental Commissioner of Ontario in September 2018
Specially interesting is chapter on climate change adaptation called "Getting ready for what's coming."
///////////
Sustainable Buildings Canada
Strategies and Technologies for Building Resilience
We also provide training and learning opportunities for organizations seeking the formal recognition of embedding an environmental imperative in their company, and for individuals adding this recognition to their personal resume.
///////////
Resilient Housing: The Resources You Need
IN THE FACE of nature's powerful forces, creating tough housing that can handle nature's extremes makes sense. Here are the documents, plans, articles and video guides to help you build or rebuild a resilient home.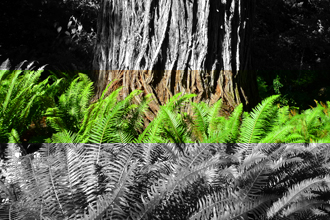 Actualmedia is a full-service creative agency for water, infrastructure and environment organizations
///////////
Welcome to the Green Citizen, a public outreach initiative of the Green Citizen Campaign
at Seneca College in Toronto, Canada.
We also provide training and learning opportunities for organizations seeking the formal recognition of embedding an environmental imperative in their company, and for individuals adding this recognition to their personal resume.
///////////
Toronto – Chief Resilience Office
In 2016, the City of Toronto joined 99 other cities as part of 100 Resilient Cities (100RC) – an initiative designed to help cities around the world become more resilient to the physical, social, and economic challenges that impact our communities.
///////////
On the Rights of Nature – This is something I have been fretting about for some time. Fretting because the word "nature", in English at least, is as slippery as eels and as hard to get hold of as smoke. Nonetheless, I am entirely on board with the thesis of the piece. And there is a place for resilience in this discussion.
///////////
Two Routes to Resilience by Clark Gilbert, Matthew Eyring and Richard N. Foster
Sooner or later, your company will probably need to transform itself in response to market shifts, groundbreaking technologies, or disruptive start-ups.
///////////
100 Resilient cities – They help cities around the world become more resilient to the physical, social, and economic challenges that are a growing part of the 21st century.
///////////
James Thornton's specialty is suing governments and corporations on behalf of his only client – the Earth – and he's very good at it. In his four decades of legal practice across three continents, he's never lost a case.
///////////
More resources posted by our members