Resources – ICLEI Vision
Today, February 27, 2022, Intergovernmental Panel on Climate Change [IPCC] released a IPCC Sixth Assessment Report on climate "Impacts, Adaptation and Vulnerability."
///////////
ICLEI is the leading global network of 1,500+ cities, towns and regions committed to building a sustainable future. Through our collective efforts, we impact more than 25 percent of the global urban population.
In our urban era, cities are a driving force for global sustainable development
At the ICLEI World Congress 2018 in Montréal, local and regional leaders across the ICLEI network released the ICLEI Montréal Commitment and Strategic Vision. This vision orients their path towards urban transformation and sets a course for delivering on the global sustainable development agenda.
///////////
Global Risks report 2016
This report features perspectives from nearly 750 experts on the perceived impact and likelihood of 29 prevalent global risks over a 10-year timeframe. The risks are divided into five categories: economic, environmental, geopolitical, societal and technological.
///////////
Open Minds: Art as an Early Warning System
International artists, experts & audiences in conversationabout risk, resilience & resources
Global forces affect everyone – join us for an outdoor dialogue between German & Canadian thinkers & makers to explore how arts, culture and nature can help us adapt to a world in flux.Amid increasing challenges to societal resilience in the face of global mega-trends, the Goethe-Institut Toronto is hosting a summer conversation series on three evenings at Harbourfront Centre's Yo-Yo Ma Toronto Music Garden.
Guide to Going Green at Home
It can be overwhelming to figure out how to be more environmentally friendly at home, especially with a tight budget. Fortunately, there are many ways that being sustainable and saving money can go hand in hand.
///////////
How to Reduce Your Household's Carbon Footprint
Top five actions you can take to address the top carbon emitters in your home.
1. Buy mindfully. Buy less
2. Drive slower or ride with others.
3. Optimize your home's HVAC
4. Eat less meat and diary
5. Buy high efficiency appliances
///////////
The so­-called "sharing movement" signifies a paradigm shift that has changed the way we perceive and formulate new ideas and knowledge. Emerging technologies and economies associated with the movement are calling into question the actions and norms that drive every aspect of our lives, from the way we work and travel, to how we think about shelter and social engagement.
///////////
NetZeroCities is supporting the EU's Mission of "100 Climate-Neutral and Smart Cities by 2030"
///////////
BC Professionals' Adaptation Network | Climate change demands new ways of thinking and doing.
Link to Climate Adaptation Competency Framework, 83 pages PDF document.
///////////
Call for Proposals
The Monitoring and Evaluating Climate Communication and Education (MECCE) Project is seeking to fund Case Studies of existing innovative climate change communication and education (CCE) to inform global understandings of quality CCE.
///////////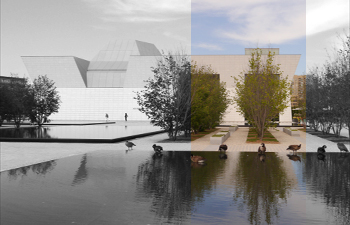 Cuba Begins 100-Year Plan to Protect Itself From Climate Change
A decade in the making, the program bans construction of new homes in threatened coastal areas, mandates relocating people from communities doomed by rising sea levels, calls for an overhaul of the country's agricultural system to shift crop production away from saltwater-contaminated areas, and spells out the need to shore up coastal defenses, including by restoring degraded habitat.
///////////
Efficient Heating and Cooling for Residential and Commercial Buildings – Without the Construction Costs. Subterra Renewables develops and operates thermal energy systems using the latest geothermal and heat recovery technology. We help building developers reduce costs while helping them meet the unique energy needs and carbon reduction goals of their buildings.
///////////
Springer Nature is global publisher dedicated to providing the best possible service to the whole research community. They help authors to share their discoveries; enable researchers to find, access and understand the work of others and support librarians and institutions with innovations in technology and data.
///////////
Links to some relevant websites