Research – Biocapacity
#05 THE 2:1 RESILIENCE 2:1 – Research proposal 
Dr. Cheryl Bradbee, BPhil, MCS, MDiv, MLA, PhD
#06 TO EXAMINE EMERGING TECHNOLOGIES
that support urban resilience planning
Oruba Alwan, B.ARCH. LEED AP®. OAA Architect
Resilience 2:1: Research Proposal
Cheryl Bradbee, BPhil, MCS, MDiv, MLA, PhD
Biocapacity is the measure of biodiversity, natural systems, and ecological services provided by a healthy planet. The Resilience 2:1 model is based on the current ratio of biocapacity to carbon footprint enjoyed by Canada. Canada enjoys this ratio primarily by accident, as a geographically large nation with a relatively small population.
Full text of this paper in PDF Document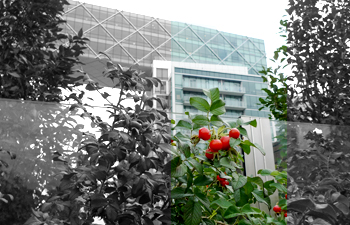 To Examine emerging technologies that support urban resilience planning
Oruba Alwan, B.ARCH. LEED AP®. OAA Architect
Resilience is defined as:
• "The capacity of individuals, communities and systems to survive, adapt and grow in the face of changes, even catastrophic incidents."
In other words, building resilience is about making people, communities and systems better prepared to withstand catastrophic events, either natural, climate change-driven, or man-made, and be able to bounce back more quickly and sometimes even emerge stronger from those shocks and stresses. At the
same time that the term of resilience is presented, it is helpful to discuss what resilience is not about.
Full text of this paper in PDF Document
More research papers from our members