Exploration of parks as essential community spaces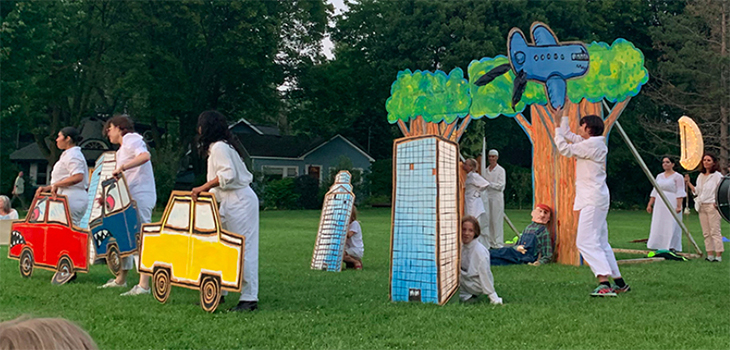 Yesterday we joined fire parade "PARKTOPIA", with a hand-made lantern parade, shadow puppetry, live music and extraordinary visual images. This was performed on the Ward Island, part of Toronto Islands, with Shadowland Theatre's Ward's Island.
This theatrical exploration of parks as essential community spaces offers families a tranquil respite from urban intensity. Ward Island is a part of a narrow low-lying peninsula, which for thousands of years prior to European colonization, was used for ceremonial gatherings and as a place of healing by Indigenous peoples of Mississaugas of the New Credit First Nation and Chippewas.
Performance was somewhat simplistic, probably aimed at younger viewers, but clearly passing information about necessity for urgent action in protecting environment, specially spaces like Toronto Islands, endangered by surrounding metropolis, affecting life during ongoing climate crisis, becoming  more severe day after day. We enjoyed it anyway very very much.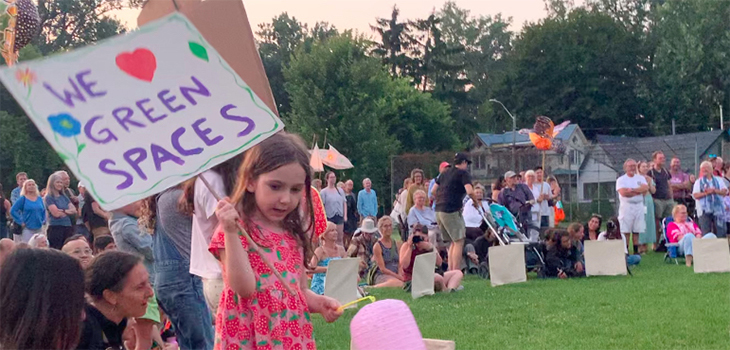 For more images from this event and Ward Island follow this link =>