Türkiye officially launches Europe's largest solar power plant
Developed by Kalyon Energy, an affiliate of one of Türkiye's top conglomerates, Kalyon Holding, the solar plant in the central province of Konya boasts an installed capacity of 1,350 megawatts (MW).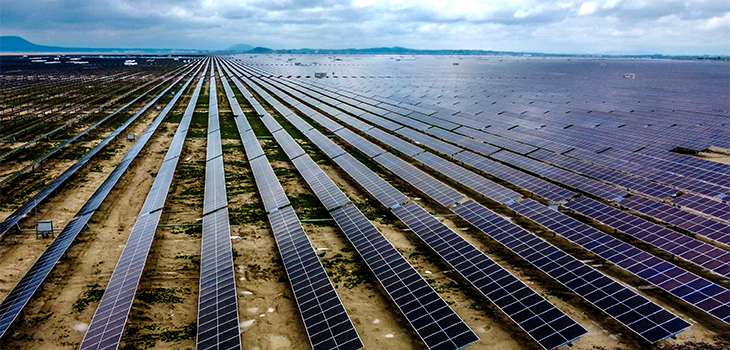 .
More than 3.2 million solar panels at the facility are to generate 3 million kilowatt-hours of electricity annually, enough to provide power to 2 million people and prevent the use of $450 million of fossil fuel equivalent resources.
The $1 billion plant has already started producing electricity, will prevent 1.5 million tons of carbon emissions annually and increase the share of solar energy in Türkiye's total energy production by 20%.
…
The plant, whose installation was launched in early 2020, covers an area of 20 million square meters and is situated in an area with the highest solar exposure.
The solar panels in the facility come from Türkiye's first integrated solar ingot-wafer-module-cell production factory in Ankara, which was established by Kalyon Solar Energy Technologies Production Company and started production in August 2020.
…