I am aware that some of our members are already going to Malmo, maybe some others are willing to join them. In any case have a nice experience. Aleks
///////
ICLEI World Summit, World Congress 2022
Sustainability Together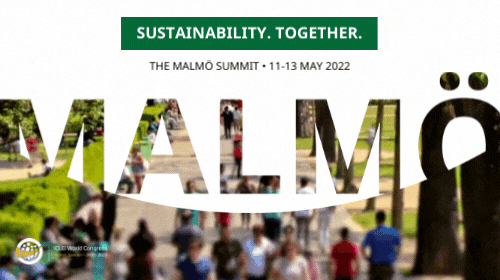 Join us on 11-13 May 2022 in Malmö or virtually to learn about innovative strategies and cutting-edge solutions in sustainable and equitable urban development. REGISTER by 18 April 2022 and save on your registration fee.
Don't miss everything The Malmö Summit has to offer:
•  Interactive and inspiring multi-stakeholder dialogues and technical workshops.
• Research Symposium and Solutions Showcase
• Opportunities to build knowledge, exchange ideas, and network with peers from around the world.
• Explore the innovative approaches Malmö has implemented throughout the city in one of the 13 mobile workshops.
• PLUS: Social gatherings, one-to-one city meet-ups, and more!
Check out the day-by-day breakdown on the website