Million Neighborhoods: Mapping Fast-Growing Urban Settlements
We're proud to launch the Million Neighborhoods Map—a first-of-its-kind visual tool that provides a comprehensive look at informal settlements across Africa and the Global South, helping to identify communities most in need of roads, power, water, sanitation and other infrastructure.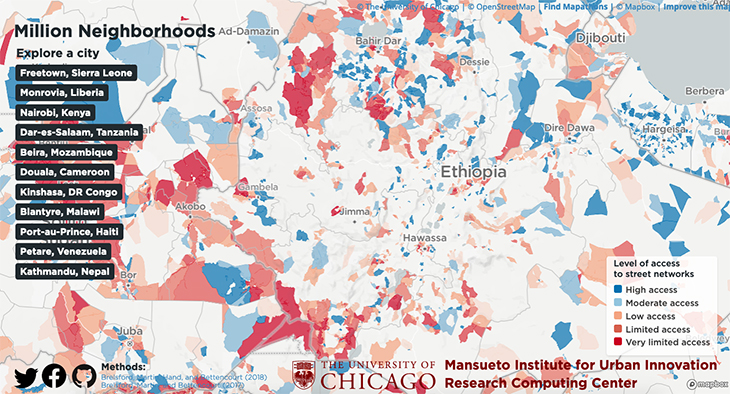 The Million Neighborhoods Map is the first such map of its kind and digitally renders building infrastructure and street networks, or the lack thereof. The goal is to provide municipal leaders and community residents with a tool to help inform and prioritize infrastructure projects in underserviced neighborhoods.
Complete monthly newsletter from Mansueto Institute for Urban Innovation – The University of Chicago