Resources – Global Risk Report etc.
Global Risks report 2016
This report features perspectives from nearly 750 experts on the perceived impact and likelihood of 29 prevalent global risks over a 10-year timeframe. The risks are divided into five categories: economic, environmental, geopolitical, societal and technological.
///////////
Open Minds: Art as an Early Warning System
International artists, experts & audiences in conversationabout risk, resilience & resources
Global forces affect everyone – join us for an outdoor dialogue between German & Canadian thinkers & makers to explore how arts, culture and nature can help us adapt to a world in flux.Amid increasing challenges to societal resilience in the face of global mega-trends, the Goethe-Institut Toronto is hosting a summer conversation series on three evenings at Harbourfront Centre's Yo-Yo Ma Toronto Music Garden.
///////////
The Dictionary of Human Geography continues to be a crucial resource for anyone who wants to engage with the continued development of the field … an invitation to recover those words that came before, to reflect on their practical consequences, and to contribute to future 'geo-graphings'. [Complete book in PDF format 1071 pages]
The so­-called "sharing movement" signifies a paradigm shift that has changed the way we perceive and formulate new ideas and knowledge. Emerging technologies and economies associated with the movement are calling into question the actions and norms that drive every aspect of our lives, from the way we work and travel, to how we think about shelter and social engagement.
////////////
Cuba Begins 100-Year Plan to Protect Itself From Climate Change
A decade in the making, the program bans construction of new homes in threatened coastal areas, mandates relocating people from communities doomed by rising sea levels, calls for an overhaul of the country's agricultural system to shift crop production away from saltwater-contaminated areas, and spells out the need to shore up coastal defenses, including by restoring degraded habitat.
///////////
Helping to bring you hope, faith, and action when navigating through mesothelioma
Financial Aid for Treatment
$30 Billion Dollars is available if you have been diagnosed with mesothelioma. Time is limited so contact us to get started today.
Mesothelioma and Asbestos Trust Funds
Living with the medical consequences of asbestos exposure is both painful and expensive. Many workers exposed to asbestos over the years are now struggling with the devastating cancer that is mesothelioma. Companies negligent in workers' asbestos-related injuries have a responsibility to compensate those workers and one way to do that is through the administration of asbestos trust funds.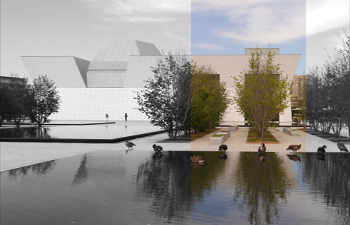 Asbestos Exposure Risks
Financial help for asbestos victims
Asbestos exposure has caused thousands of respiratory and abdominal injuries. Exposure to asbestos is the only known cause of mesothelioma cancer. Mesothelioma victims and their family members are entitled to compensation for injuries sustained from asbestos exposure.
///////////
DEEP RESILIENCE:
Our "Hotter, Wetter, Wilder" Challenge
A Presentation of Seneca College, in association with TD Insurance
23, 24 and 25 October 2018
We know many of the causes including human impact on our climate, more people living in denser urban agglomerations, and the catastrophic effects of fire and rain in what we thought were stable settings.
FULL AGENDA OF THIS EVENT =>
Links to some relevant websites