Resources
DEEP RESILIENCE:
Our "Hotter, Wetter, Wilder" Challenge
A Presentation of Seneca College, in association with TD Insurance
23, 24 and 25 October 2018
We know many of the causes including human impact on our climate, more people living in denser urban agglomerations, and the catastrophic effects of fire and rain in what we thought were stable settings.
FULL AGENDA OF THIS EVENT =>
///////////
Complete Intergovernmental Panel on Climate Change [IPCC] Report – October 8, 2018: http://www.ipcc.ch/report/sr15/
Short summary: https://ipcc.ch/pdf/session48/pr_181008_P48_spm_en.pdf
——-
This report responds to the invitation for IPCC to provide a Special Report in 2018 on the impacts of global warming of 1.5°C above pre industrial levels and related global greenhouse gas emission pathways contained in the Decision of the 21st Conference of Parties of the United Nations Framework Convention on Climate Change to adopt the Paris Agreement.
///////////
A Green Infrastructure Guide for Small Cities, Towns and Rural Communities
Green Infrastructure – Ontario Coalition
A good reference guide for second-tier municipalities.
///////////
Sustainable Buildings Canada
Strategies and Technologies for Building Resilience
We also provide training and learning opportunities for organizations seeking the formal recognition of embedding an environmental imperative in their company, and for individuals adding this recognition to their personal resume.
///////////
Resilient Housing: The Resources You Need
IN THE FACE of nature's powerful forces, creating tough housing that can handle nature's extremes makes sense. Here are the documents, plans, articles and video guides to help you build or rebuild a resilient home.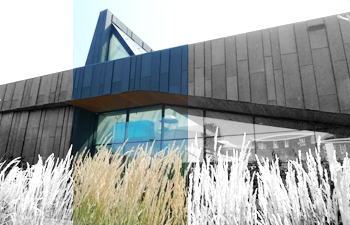 James Thornton's specialty is suing governments and corporations on behalf of his only client – the Earth – and he's very good at it. In his four decades of legal practice across three continents, he's never lost a case.
///////////
Welcome to the Green Citizen, a public outreach initiative of the Green Citizen Campaign
at Seneca College in Toronto, Canada.
We also provide training and learning opportunities for organizations seeking the formal recognition of embedding an environmental imperative in their company, and for individuals adding this recognition to their personal resume.
///////////
On the Rights of Nature – This is something I have been fretting about for some time. Fretting because the word "nature", in English at least, is as slippery as eels and as hard to get hold of as smoke. Nonetheless, I am entirely on board with the thesis of the piece. And there is a place for resilience in this discussion.
///////////
Two Routes to Resilience by Clark Gilbert, Matthew Eyring and Richard N. Foster
Sooner or later, your company will probably need to transform itself in response to market shifts, groundbreaking technologies, or disruptive start-ups.
///////////
100 Resilient cities – They help cities around the world become more resilient to the physical, social, and economic challenges that are a growing part of the 21st century.
///////////
More resources posted by our members